Disclosure: Some posts may contain affiliate links, meaning, at no cost to you, I will earn a commission if you click through and make a purchase.
Last year I learned that October is National Pregnancy and Infant Loss Awareness Month. When I found that out I couldn't help but think what I could do as a crochet designer to help spread awareness and love for this.
I have heard stories and know of friends and family members who have experienced such a loss. I personally have not experienced a loss like this but my heart goes out to those who have.
In 1988 President Ronald Reagan designated October to be Pregnancy and Infant Loss Awareness Month.
"When a child loses his parent, they are called an orphan. When a spouse loses her or his partner, they are called a widow or widower. When parents lose their child, there isn't a word to describe them. This month recognizes the loss so many parents experience across the United States and around the world. It is also meant to inform and provide resources for parents who have lost children due to miscarriage, ectopic pregnancy, molar pregnancy, stillbirths, birth defects, SIDS, and other causes."
I had an entire year to plan and think about what I could do for this. Finally I decided that I wanted to feature some crochet pregnancy keepsake patterns.
These keepsake patterns are something that can be small and made easily so they can be gifted to someone who has experienced such a loss. They are gifts to honor and remember.
These crochet keepsakes can also be made for those that are also expecting. A nice handmade keepsake to remember the joy of a new baby .
These crochet patterns can also make great photo props as well.
↓ Pin this for future reference! ↓
---
FREE Printable Gift Tags:
I created 2 styles of printable gift tags that you can attach to any keepsake gifts you might make. These tags are for those that have lost a baby.
Click on the button below to download these tags.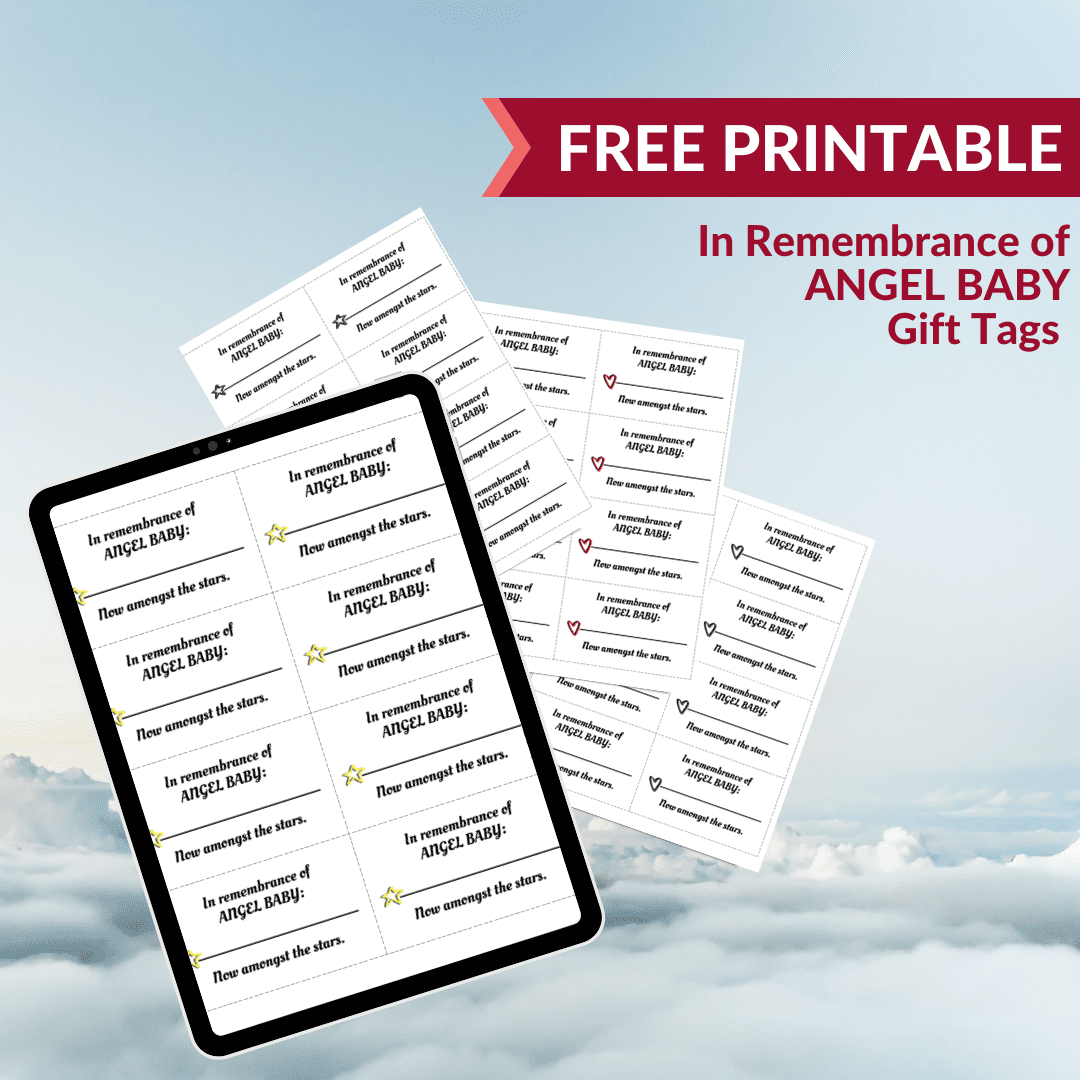 Other Resources:
Here are links to some other resources and websites so you can further educate yourself and learn how you can help or participate this month.
---
Featured Patterns:
This little angel ornament is a very quick crochet keepsake pattern. It uses a bulky weight yarn and some ribbon is what creates the wings of the angel.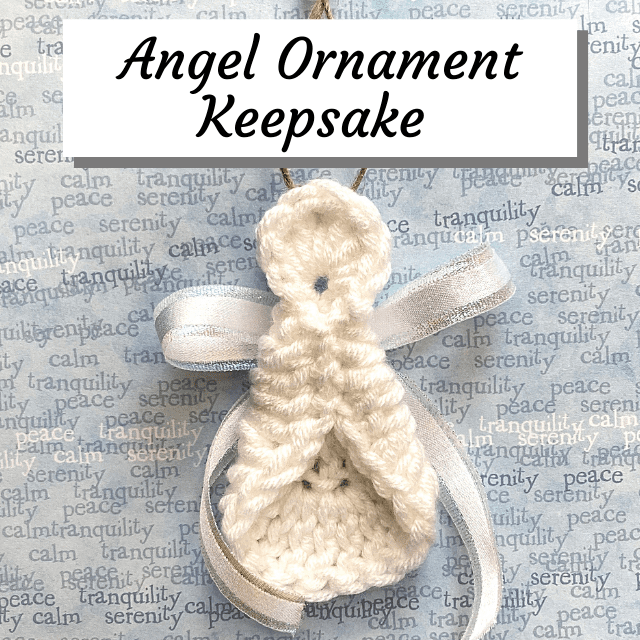 ---
This ornament pattern is a stuffy heart with cute little footprints. A great little ornament to hang in remembrance of an Angel Baby.
---
This little lovey may bring just a small bit of comfort to one who has lost a baby. But this can also make a great keepsake gift or photo prop for someone who is celebrating their new baby.
---
These little booties are also a great remembrance keepsake item. Keep them in a keepsake box or hang near a photo.
Whether you make these crochet keepsakes for someone who has an Angel Baby or for someone who is celebrating a new baby, a handmade keepsake is always from the heart.
---
Other Crochet Keepsake Patterns
Below you will find a list of several other crochet patterns that can be made as keepsakes. Some of these also have a story behind them pertaining to infant loss. Some of these are paid patterns and some are free patterns.
Photo Credit: buttonnosecrochet.blogspot.com
I'm so happy that I have the opportunity to share this awesome design with you. I love that every aspect behind this design has a specific meaning. I encourage you to take the time to read the post that describes the story and meaning behind this design.
A quote from the designers page "Dedicated to those that have been touched by infertility, miscarriage and still birth. Lillie's Dream is a journey of hope, faith, love, strength, endurance, heartbreak, acceptance and happiness.'
Something else that is awesome about this pattern is that "$2 from each sale will be donated to Sands Australia, Sands help families who have suffered the loss of a child from miscarriage, stillbirth or after birth death."
Photo Credit: prettylittlehomemadethings.blogspot.com
These Angel Wings make for a great little gift to pass on to someone. The designer encourages you to 'use it to remember those you have lost, or spread love to someone in need.' A great way to remember someone gone, especially an Angel Baby.
Photo Credit: stitchesnscraps.com
Here is another Angel themed crochet pattern that will make for a great keepsake gift. This can be worked up in under an hour.