Disclosure: Some posts may contain affiliate links, meaning, at no cost to you, I will earn a commission if you click through and make a purchase.
Are you joining the Hate Not Hate Campaign this year??
What is Hat Not Hate?
Hat not hate is an anti-bullying campaign that was founded in 2018. The fiber arts community creates blue hats that will be donated to schools each Fall in October.
Why October and why the color blue? October is National Bullying Prevention Month and the color blue represents awareness, peace and solidarity.
Would you consider making some blue hats (75% blue) to donate to this awesome cause?? You can crochet, knit or loom knit hats to be donated.
To view more information about this campaign including hat sizes and when and where to donate visit the campaign page HERE.
↓ Pin this roundup for later! ↓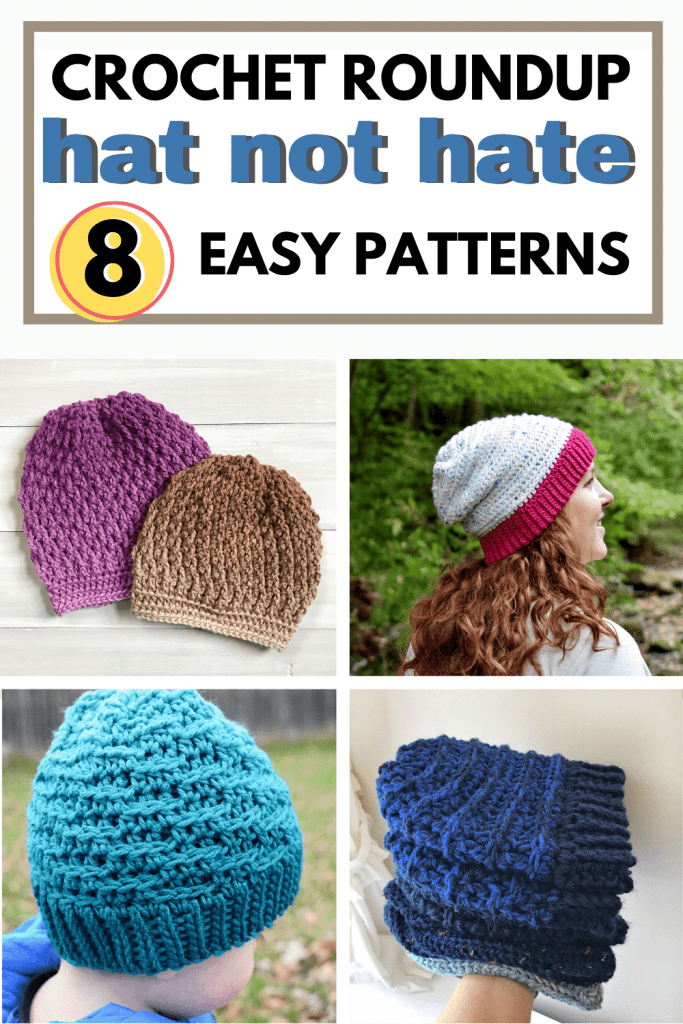 Crochet Hat Pattern Roundup:
This is my first year participating in this campaign. Its a great way to use up blue yarn already in your stash or it can also be a good excuse to buy some more yarn LOL.
I purchased a few blue skeins at a local Hobby Lobby when it was 30% off and I recently visited my Michael's store where they had plenty of clearance yarn and other yarns on sale. My least favorite color is blue but I love that this campaign allows me to work with a yarn I would normally avoid.
Below I have linked to a few free and paid crochet hat patterns that I have enjoyed making and believe you will also enjoy making especially for this campaign. Some use bulky or super bulky yarn and some use worsted weight yarn. Some are worked sideways in rows and others are worked from bottom up. So there should be a decent variety for you to find a favorite!